2020 Autumn Forum
The Essentials of Strata Insurance:
Practical Solutions to supporting and mitigating the risks associated with Strata buildings
Wednesday 25th March join Damien Leary, Head of Underwriting & Claims, Michael Turnbull, National Claims Manger and our New South Wales team for an opportunity to unpack how strata insurance and claims management can support and mitigate the risks associated with strata buildings today.

Resources and downloads from the event
---


Download Research Paper
"An Examination of Building Defects in Residential Multi-owned Properties"
by Dr Nicole Johnston & Associate Professor Sacha Reid
Overview
You'll walk away with insights into:
What do owners need to know about insurance? Unpacking SCI's product benefits.

Understanding & managing Common Claims.

The role of the Strata Manager in the claims process.

How to build a responsive claims services for Owners.

Risk Mitigation & Prevention: How can Owners Committees reduce the severity and frequency of claims?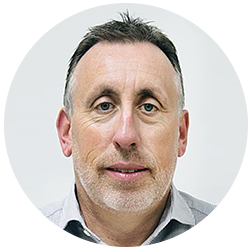 Head of Underwriting & Claims
Strata Community Insurance
With over 30 years' experience in insurance and financial services, Damien has held senior management roles, joining Strata Community Insurance in August 2017 as Head of Underwriting and Claims.
Previously, Damien spent 13 years at Zurich Insurance in various claims, underwriting and management roles and 16 years at Gen Re, in senior management roles for the Asia Pacific region. In his last role, he was the Asia Pacific Regional Manager for the Property & Casualty Facultative business, overseeing the growth of the business in a number of countries across the region.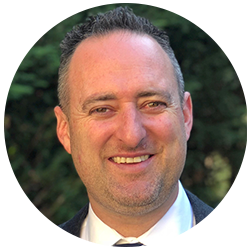 National Claims Manager
Strata Community Insurance
With over 25 years' experience Michael has held various claims and management roles in the insurance industry. Michael joined Strata Community Insurance as the National Claims Manager in April 2017.
Previously, Michael spent 6 years at National Marine Insurance Agency as a Claims Consultant and 11 years at Lumley Insurance in various claims and management roles.
Key to Michael's experience is his ability to effectively and efficiently manage claim outcomes across multiple lines of business.
Michael's role as National Operations Manager at MCS Group; a major building consultancy and engineering service provider to the Insurance Industry, gives Michael invaluable experience in common construction and engineering issues, pertinent to managing typical building risks faced by Strata owners.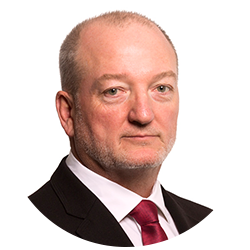 NSW & ACT Manager
Strata Community Insurance
Grant is a values driven executive leader with over 15 years' experience in General Management.
He commenced his working life with 15 years in the NSW Police Force before moving into the insurance industry. His extensive experience covers general management roles with NRMA and Suncorp before making the move to his current role with Strata Community Insurance.
Grant is responsible for leading the NSW & ACT team of Strata Community Insurance where he is passionate about delivering a unique customer experience for the strata sector.
With a passion and expertise in building and implementing business development strategy, Grant ensures that the foundations of the business are in place in order to deliver a true brand experience